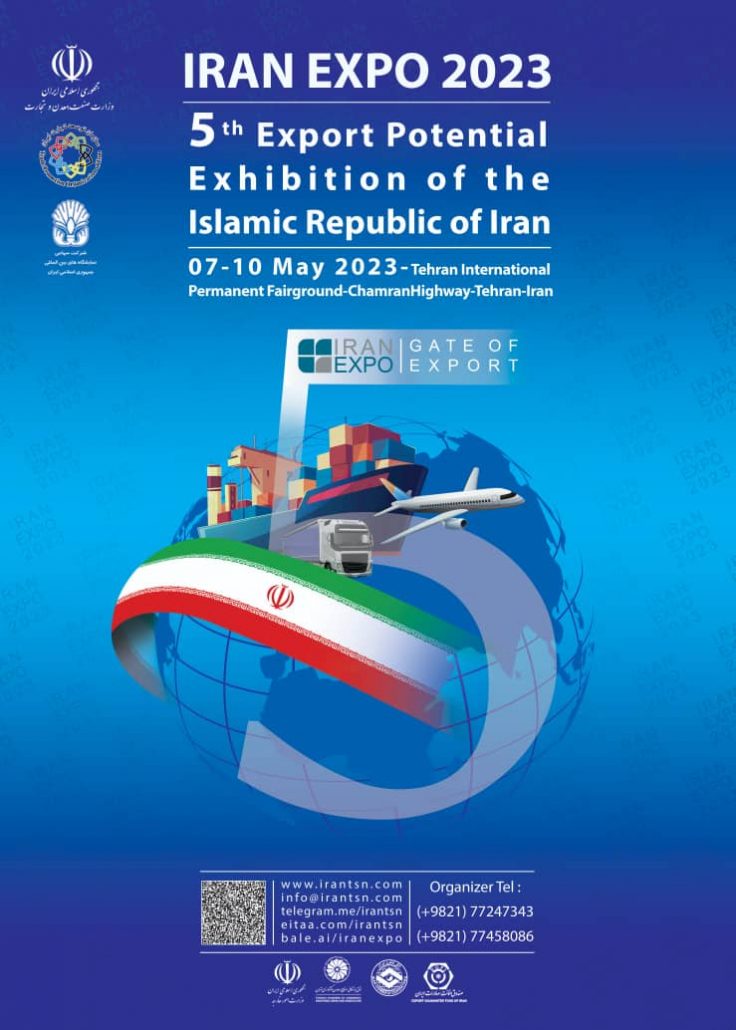 We would like to invite you to attend to the IRAN EXPO, the fifth Exhibition of Islamic
Republic of Iran's export capabilities. The Exhibition will be held on 7-10th May 2023 in Iran
International Exhibitions Center in Tehran. It is our great honor to have you as our guest.
All services and supports have been provided by the exhibition headquarters for the invited
businessmen and merchants for two nights and three days as following:
•Internal transportation Between hotels and the fair center.
•Accommodation and Food
•B2B meetings
•Related industries of Iran tour
•Tehran sightseeing tour
We are hoping that we will get the same support from you and hope to see you at IRAN EXPO.
Meantime kindly be informed that IRAN EXPO is registered in United Nations' vendor list.
For further information, please contact us with following directions:
Phone: 00961-1-738150
Mobile & WhatsApp: 00961-81099692
E-mail: iran@mail.ir
Visit the website: http://dmr.ir
Sincerely,
Iran Commercial Counsellor in Lebanon
Iran Trade Promotion Organization in Lebanon
info2